Whenever we travel over the Easter break, we make sure we have self catered for Good Friday knowing that not much is open.
We had a nice sleep in and had a leisurely start to the day. The shower in the apartment was really nice and I had a lovely long shower before making a breakfast of bacon and eggs.
After breakfast we headed downstairs for a walk around the block and to have a look at the waterfront. Luckily the weather was nice, just very windy with a few clouds but it did not look like we were going to get rain at all.
Our resort is in the middle of the main waterfront strip. We walked a few hundred meters south the the Keppel Bay Sailing Club before crossing the road and walking along Anzac Ave looking at the shops and cafes. Surprisingly, many were open and were able to book dinner at the restaurant below our resort.
The council has spent a lot of money on the foreshore and it has many areas for families to have picnics and fun.
We bought an ice-cream and headed back to the resort to collect the car and go for a scenic drive.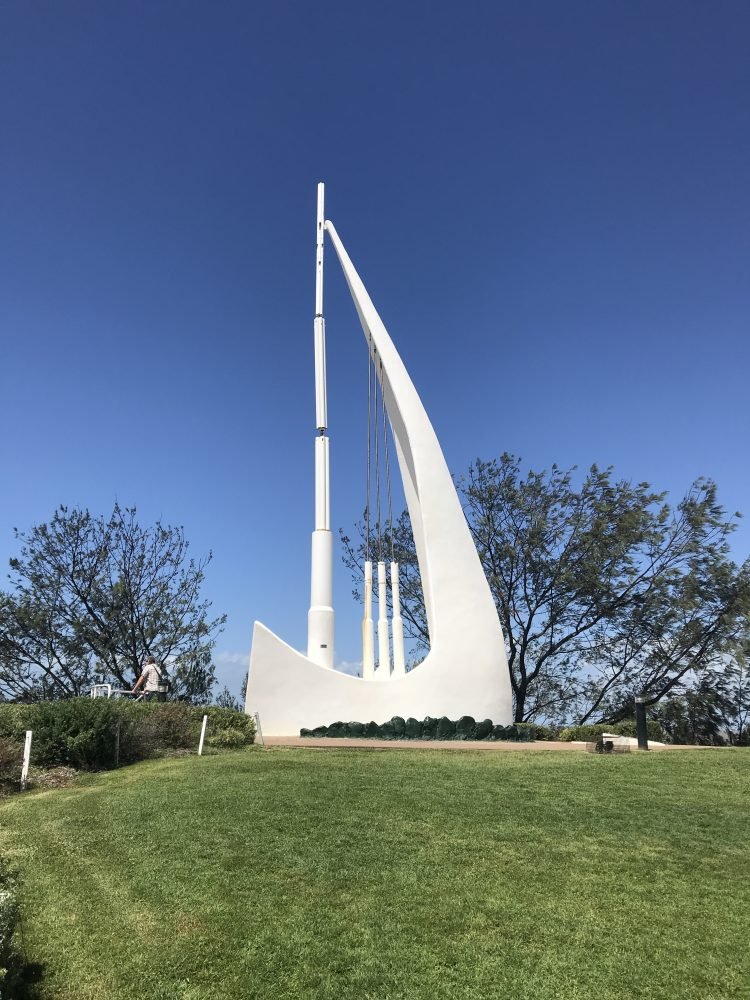 A short way south of the resort is the Yeppoon Lagoon, from there we travelled further south to Emu Park. It had been many years since either of us had been here, but we knew that due to the gusty conditions today the "Singing Ship" monument would be singling loudly today. We were not disappointed. Click on the video below to hear the ship "singing"
From Emu Park we headed back toward Yeppoon, via the Rosslyn Bay Harbour. The Great Keppel Island ferries leave from here and we may do a day trip over there to have a look around. While at the harbour, we drove around to look at the marina and noticed the biggest Water Police boat we have ever seen. A bit of Google research and we found out that this large "floating police station" is one of 5 such vessels in service.
Back on the road and we saw a sign for "Wreck Point Scenic Lookout" Well.. we nearly got blown back to Yeppoon!! Reading the story of the ship that was washed up here is incredible. The Pine River where the ship departed from is over 630kms south!!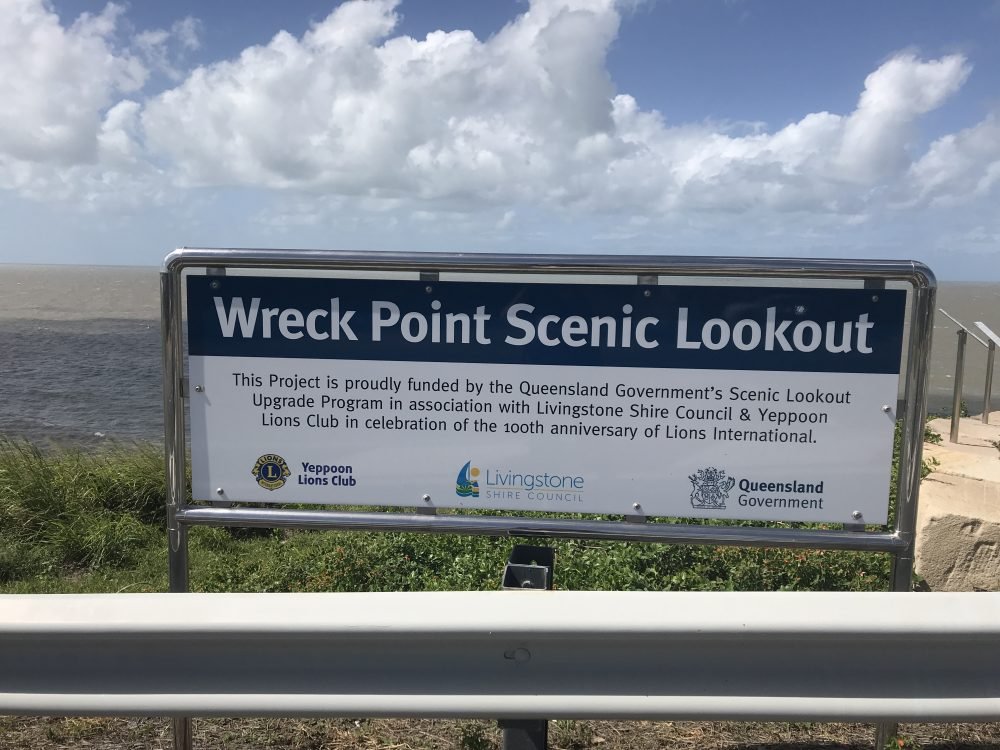 Driving back through Yeppoon we headed north along the waterfront. Not far outside of Yeppoon we saw signs for Capricorn Resort. We were aware of this resort as being a controversial development in the late 1980″s so we thought we would go and have a look. Neither of us were expecting to find it totally abandoned. It looked really eerie with overgrown gardens, security fences and locked gates everywhere. It looked like it had been just locked up and left in a hurry. We could see curtains hanging in the windows and outdoor furniture in the gardens and on some balconies.
When we got back to the unit, I googled it and found this story from 2019. The Iwasaki Group have plans to refurbish it, but it will certainly take a LOT of money to bring it back to its former glory.
We got back to our apartment at around 2:30 for a cuppa and a relaxing afternoon before going downstairs for a beautiful dinner at Vue
We chose an entree to share then both ordered different steak dishes which we also shared. We did not need dessert!! It was a lovely meal.