This was a fun day of Buses, Boats and Trains
We had been told to do a day trip out to the Moreton Bay Islands – Russell, Lamb, Macleay and Karragarra. All these islands sit in the Moreton Bay and are easily reached with a short ferry ride from Redland Bay Marina.
I had researched the routes and determined that to have lunch at the recommended spot of the Bowls Club on Macleay Island, we needed to catch a bus from the Cultural Centre at approx 9:30 this would take us to Carindale Shopping Centre where we would transfer to another bus which would arrive at Redland Bay Marina to meet the 11:30 ferry to the islands.
We left the Mantra with plenty of time to catch our bus, and when we go to the Cultural Centre a bus arrived earlier than the bus I had scheduled that said it was going to Carindale, so I said we should catch it as it was better to get to Carindale and not be in any risk of missing our connection to the ferry.
We had a pleasant ride on the two buses to Redland Bay, taking in suburbs that neither of us had been to in a long time.
The ferry was waiting for us when we arrived at the Marina and we were soon underway on the water. First stop was Russell Island, then Lamb Island and then our destination of Macleay Island.
There was a courtesy bus from "Club Macleay" waiting to take us to the club for lunch.
We had a nice chat with the driver on the trip to the club and then had a lovely bistro meal while admiring the view over the bay back toward Redland Bay.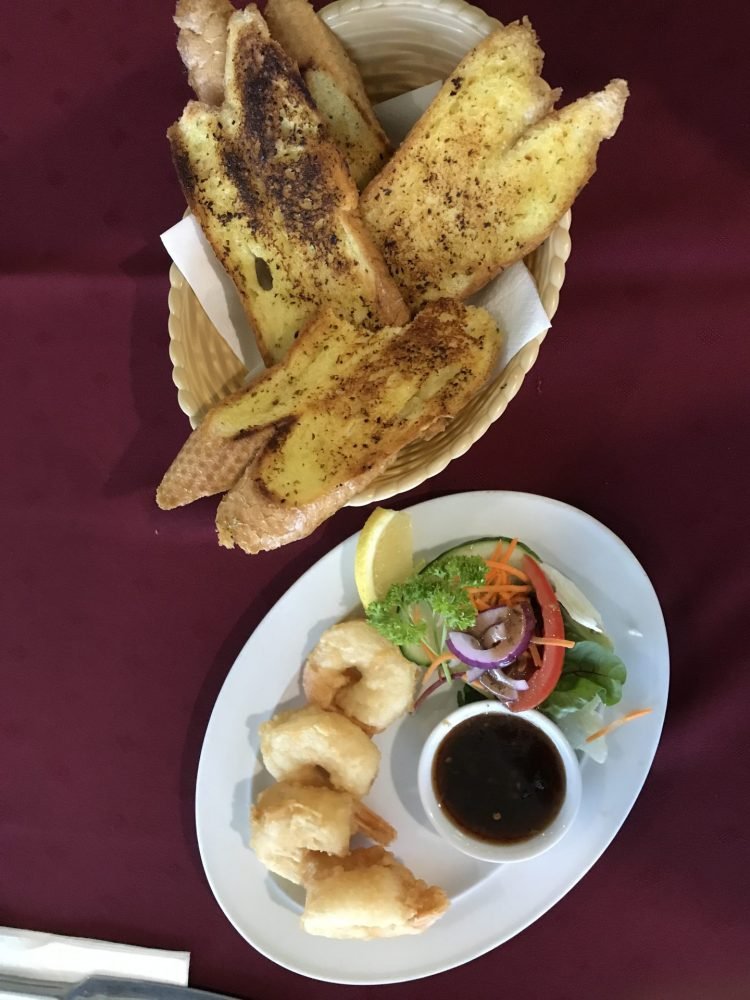 I did notice why the Bowls Club is so keen to provide a Courtesy Bus to meet each ferry. Just a very short walk (approximately 50m) up the hill and just out of sight of the ferry stop, is the Macleay Island Pub. I am sure that many tourists like us do not know the pub is there and are whisked away to the Club. Smart business decision 🙂
On the way to the ferry, we noticed that the bus stopped at Cleveland Railway Station, so we decided that on the way home, we would get off the bus at the station and get the train back to the city. We thought it would be quicker and also we would see some different scenery than the trip out.
We got back to Southbank Train Station a little after 3:00pm and walked down the hill to the Mantra a little tired but happy that we had a good day.
A light pizza from the hotel restaurant, delivered to our room was all that was needed for dinner. We watched a little TV and were off to bed by 9:00