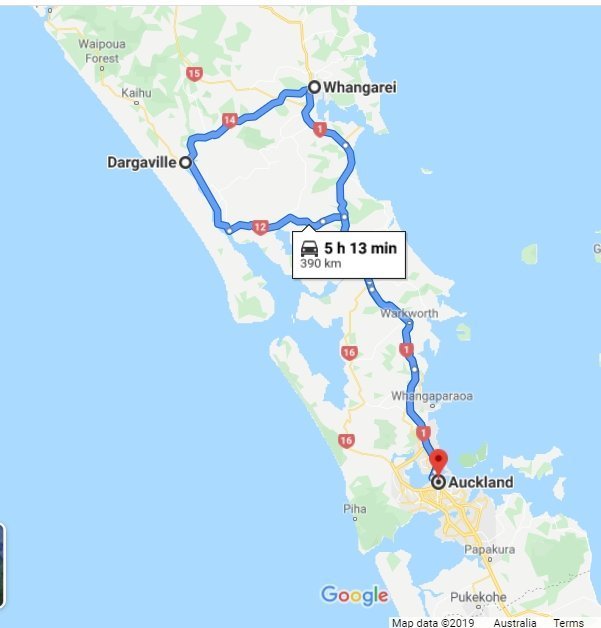 We spent a week in New Zealand to celebrate our daughter's 21st birthday in September 2007.
We arrived into Auckland and found our accommodation at a self contained apartment in the centre of Auckland.
We had not been in the apartment when it got really foggy and we were amazed as a cloud literally went through the building. I was glad that I made hubby quickly close the glass door to keep it out. Even then, we could feel the temperature drop significantly. The fog was so thick we could barely see the building across the road. Thankfully it moved away as quickly as it arrived and the sunshine came out again.
As hubby had not been to Auckland before, I took him for a walk around town and showed him some sites, including a fun afternoon watching penguins at Kelly Tarleton's
We had a lovely birthday celebration dinner at a local restaurant.
After the celebrations, we had decided to take a 3 night roadtrip from Auckland, up to Dargaville, across to Whangerei then back to Auckland.
In Dargaville, we came across a museum that showed all about the logging history of the area. It reminded us a lot of the history we had seen in Tasmania. Also in the museum is a display of the Indian motorbike that was the "star" of the movie "The Last Indian"
We checked into the local caravan park, where we had booked a cabin and had a look around. In the park, we found a cage with some cute black bunnies. Being Queenslanders we rarely get to see rabbits. We spent a pleasant few minutes feeding them grass and water crackers 🙂
Our caravan park was located on Bailey's Beach, so we went to have a look.
Bailey's Beach is a lovely long beach and it was nice walking along it.
Leaving Dargaville, we headed cross country to Whangerei. The paddocks in New Zealand are so lush and green in comparison to our sometimes very dry landscapes. We took this shot of some very content sheep 🙂
From Whangerei we headed south back to Auckland, checked back into the same apartment we had been at earlier, ready for our flight home the next day.